Hill Annex Mine

State Park


The history of the Hill Annex Mine dates back more than a century. The land was originally leased for mineral exploration in 1892. It was leased again in 1900 for a period of more than 50 years. Mining began in 1913 and continued until 1978. Hill Annex Mine produced 63 million tons of iron ore, and was the sixth largest producer in the state. Over its 60 years of operation, mining technology changed drastically. In the early days, horses provided the power. Eventually steam and then electrical power replaced the horse-drawn equipment. When the high-grade ore finally played out, the mine was sold to the Iron Range Resources and Rehabilitation Board (IRRRB) for $1. The IRRRB developed the tour route, converted the clubhouse into a museum/visitor center, and gave tours of the mine for 10 years. In 1988, the Minnesota Legislature made Hill Annex Mine a state park.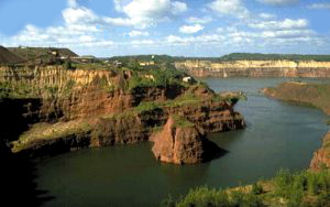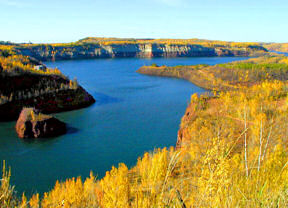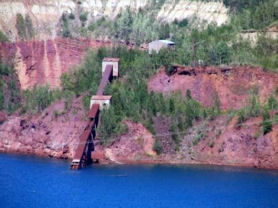 Hours of Operation: The Hill Annex Mine is open Memorial Day weekend through Labor Day.  Regular tours times (Friday, Saturday, Sunday and Holidays from Memorial Day weekend through Labor Day):  Fossil Hunting at 10 a.m., Historic Bus Tour of Mine at 12:30 and Pontoon Boat Tour at 3 p.m.  The clubhouse museum is open 7 days/week from 9 a.m. - 5:30 p.m. from Memorial Day weekend through Labor Day, as well.   

Admission: Adults $9; Children 5-12 $6; Children under 5 FREE.